https://www.benefitspro.com/2019/04/19/whats-the-good-news-ladies-april-edition-3/
 Click to print or Select 'Print' in your browser menu to print this document.
Page printed from: https://www.benefitspro.com/2019/2019/04/19/whats-the-good-news-ladies-april-edition-3/
What's the good news, ladies?  April edition
This month, I'm excited to introduce you to some new friends, Cindy, Jessica and Jeanne. They are not only thriving in their business world, they are all looking to connecton an association level and to help educate not only their clients, but their peers.
By Susan L Combs |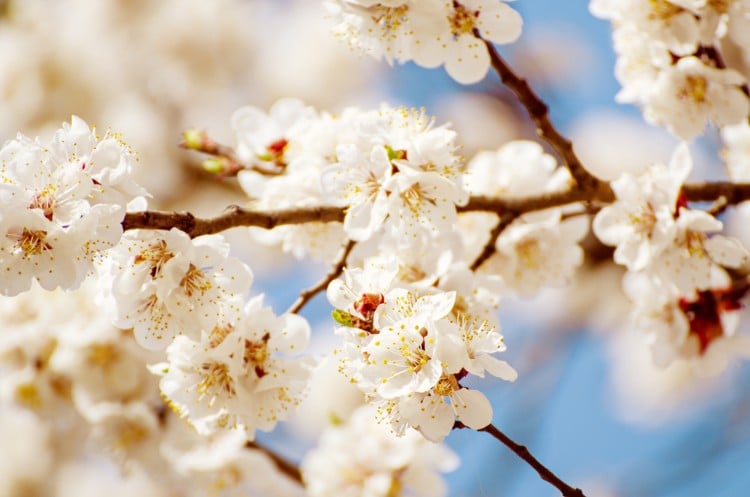 I love this time of year, all the birds are chirping and everything is starting to bloom.  It always inspires me to look at my business and start incorporating some new ideas and strategies, many of which I have learned from some of these amazing women in this article series.
The annual BenefitsPRO Broker Expo was a lot of fun and full of great content, giving me even more ideas to kill it in second quarter.  I met a lot of great women at the conference and am excited to introduce you to some of them this year, too. I got to meet so many of them in person that have been featured in the past, which I find both personally and professionally rewarding.
This month, I'm excited to introduce you to some new friends, Cindy, Jessica and Jeanne.  They are not only thriving in their business world, they are all looking to connecton an association level and to help educate not only their clients, but their peers.
Cindy Duick, CLF®, LUTCF®  Senior Regional Marketing Strategist, Principal®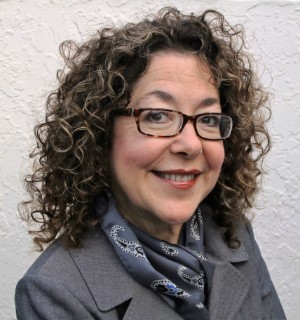 "Reflecting on two decades in the insurance business, I realize how passionate I am about helping others learn and grow.  So, I've focused on two areas of self-improvement: (1) being a more effective communicator and (2) collaborating with like-minded professionals. First, I joined a local Toastmaster Club and subsequently earned my Competent Communicator (CC) and Advanced Leader Bronze (ALB) designations in 2018.  Currently, I serve on as Vice President Public Relations for the chapter. I continue to learn and improve my communication and leadership skills at the weekly meetings.  Toastmasters helps me improve my in-person presentation skills, as well as phone/Skype communication skills.
My second focus has been to surround myself with like-minded professionals. To this end, I joined the local chapter of Women in Financial Services (WIFS).  Through WIFS, I have met and been reunited with many amazing women in our industry. Their support is phenomenal.  For 2019, I am serving as the Director of Public Relations for the Gold Coast of Women in Insurance & Financial Services. I continue to see personal professional benefits in the skills and relationships I'm building by participating in these two organizations."
Jessica Waltman, Principal, Forward Health Consulting
"This year, I expanded my practice helping health insurance brokers with compliance concerns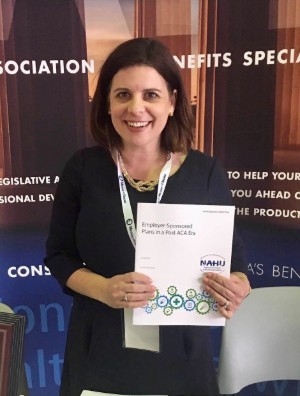 by working on several big projects with an educational component. Of these, I'm most proud of the 10-part certification program I authored for the National Association of Health Underwriters. Called "Employer-Sponsored Plans in a Post-ACA World," it is an online continuing education series about private health insurance market changes now that health reform is engrained into our public policy, insurance policies, and public expectations. Working with the NAHU professional development team, I created the outlines, slides, notes and final exam, and I instruct most of the online course segments. There is also a 4-credit classroom version.
I am proud of the course in its entirety, but to me, the most significant achievement was writing the accompanying course book.  What began as a 20-page study guide became a ten-chapter textbook that is now marketed to university-level insurance programs. Writing a book was a life-long dream; although I always imagined a novel, not a tome about the ACA! The good news is, now that I know it is possible for me to write a book, I'm crafting a work of fiction in my free time, and health reform is barely mentioned!"
Jeanne Moore RN, BSN, MBA, Connections Healthcare Cost Containment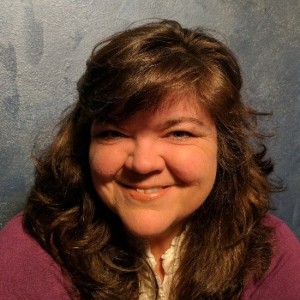 "Essentially, I fix health care one employer at a time.  Over the last six years, I've had the opportunity to work with employers of all shapes and sizes and generally found that the lack of process integration and inappropriate use of niche vendors were the two key factors in failed outcomes.  With over 21 years' experience in the health care product development and insurance space, I believe my expertise leading product development initiatives (creating the products and services employers are purchasing) gives me keen insight into quickly identifying what's working and what's not for any employer group.  From clinical and financial data analytics to product selection and design that drives measurable outcomes, my experience encompasses the entire spectrum of the healthcare industry.
Using Continuous Process Improvement and Change Management techniques, I take immediate action on any low hanging fruit. Then I set a course of action to customize an infrastructure that provides hassle free, high quality care at affordable prices.
Most recently, I started my own consulting firm working with registered nurses who have mastered the two most complex ecosystems in America today: the health care delivery and health insurance industries.  I help employers find the "hidden streams of revenue" impacting their total cost. I effectively and efficiently manage a customized health care benefit design that moves with their population. I also build collaborative teams between the providers of care and the health insurance entities. My goal is simple: a zero-dollar contribution plan for all full-time American employees."
As always, if you know of great women in the field who are working hard to make this this industry even better, send an email introduction to scombs@combsandco.com. I'd love to connect!